Visit Majaland Kownaty with your school!
Ready for an unforgettable school trip? You want to meet one of your favourite heroes and take a picture with them. You should definitely consider going to Majaland with your class or school! We guarantee great fun and an unforgettable experience all day long.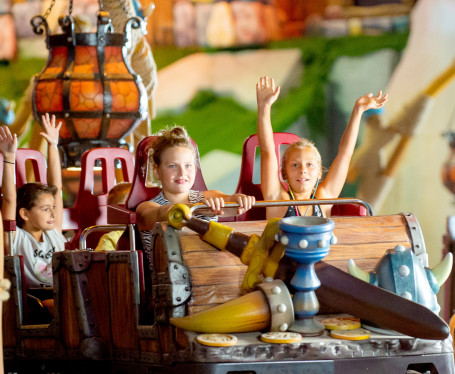 More than 25 amazing attractions await you!
The amusement park in Kownaty has been offering entertainment and a great adventure for the whole family for four years. Carefully designed indoor and outdoor attractions guarantee fun regardless of the weather. From the spectacular wooden roller coaster "Wilkołak" to the fantastic land of Wickieland and a great world of adventure indoors, Majaland Kownaty offers fun for all ages. The perfect place for the whole family!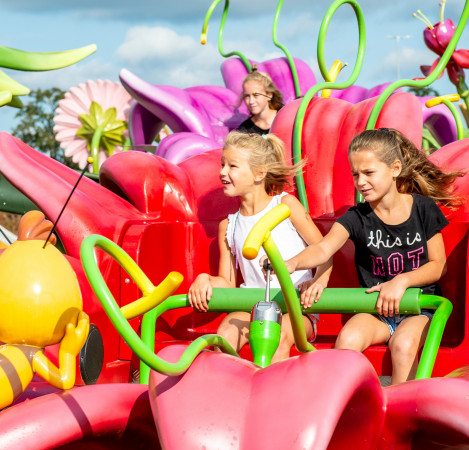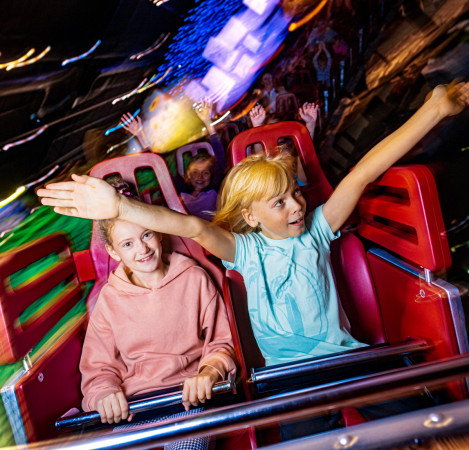 Take advantage of the attractive offer for schools only
By booking your school trip at Majaland Kownaty in advance, you will benefit from these great prices:
Price per student: 64,90 zł
1 chaperone per 10 students: 1 zł (Including free meal in our restaurant for 1 chaperone per 10 students)
Price per additional chaperone: 64,90 zł
Min. group of 15 persons
Delicious dishes to be enjoyed
Choose a delicious meal for a school trip:
Menu fries, sauce (ketchup or mayonnaise), water: 16,99 zł
Mini nuggets menu (4 chicken nuggets, small fries, ketchup, water): 25,99 zł
Dumpling menu for children (6 dumplings - 3 Russian dumplings, 3 meat dumplings), water: 27,99 zł
Hotdog menu: 21,99 zł
Water: 7,99 zł
Cappi juice: 9,99 zł
As well as having fun, the Majaland Park guarantees the highest safety standards:
The park has only one entrance and exit - so carers can be sure that their ward will not leave the park without their supervision.

Each of our staff members is properly trained and takes due care of the safety of visitors. In addition, operators are equipped with radio telephones so that any problem can be reported immediately.
Please register your group 15 working days before visiting the park!
Exclusive benefits for teachers
Free meal
Every chaperone for 10 students receives a voucher for a free meal from us. With this voucher you can pick up any dish from our restaurant completely free of charge!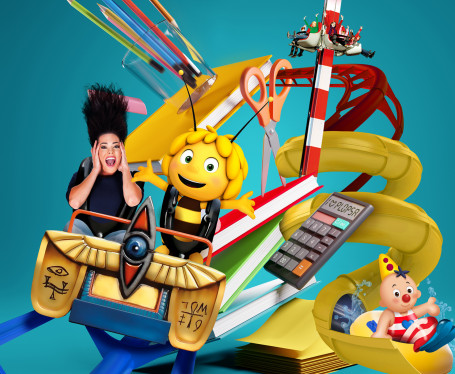 Access to the park for only 1 zł
As a teacher, you can now enjoy a 1 zł ticket, unlimited access to all Majaland Kownaty park attractions at any time. With the purchase of at least one other paid e-ticket ≥1m, teachers receive a ticket for 1 zł!
Offer on presentation of a teacher's card or proof that you are a teacher.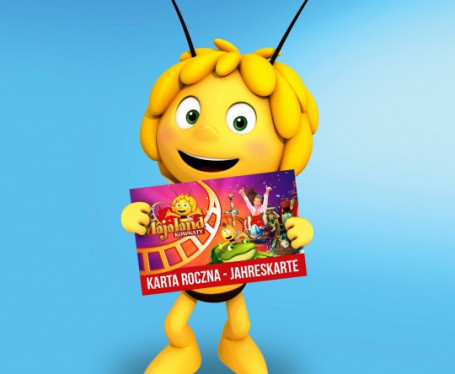 Annual pass ≥ 1 m for teachers
Want to enjoy all the attractions of the Majaland Kownaty park without restrictions all year round? Feel the magic of Majaland Kownaty and buy your MajaPass ≥ 1 m Annual Card for Teachers now and receive a discount (245.00 zł instead of 295.00 zł) on the purchase of your Annual Pass ! In addition, family members can purchase their annual card for Majaland Kownaty ≥ 1 m at the favourable price of 265,00 zł instead of 295,00 zł.
Offer only available at the park's ticket offices on presentation of a teacher's card or proof that you are a teacher.