Birthday parties
The birthday of your child in Majaland Kownaty – superfun with Maya the Bee, Wickie & Co.
Shining children's eyes guaranteed: a birthday party in Majaland Kownaty turns dreams into reality! Plenty of fun riding and varied possibilities to play turn every celebration into a true feast, an incomparable experience.
Every child that celebrates its birthday is visited by a real TV-star at its party: Maya the Bee, Tabaluga or Wickie personally pass by to congratulate the birthday child !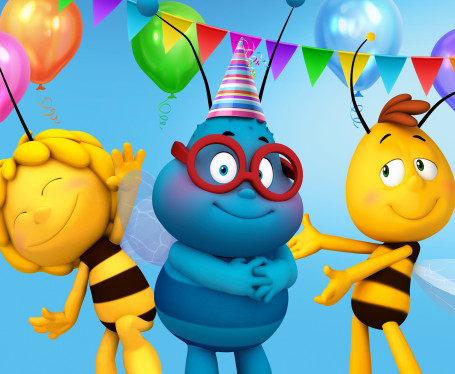 Ticket prices below:
Kidsfrom 85 cm to 1 m; ticket price  39.90 zł
Kids over 1 m up to 140 cm; ticket price 39.90 zł
Kids and adults +140 cm; ticket price  +140 cm; ticketprijs 52.50 zł
More information and reservations: sales.poland@majalandkownaty.p
Do you wish to contact someone by phone? That's possible: +48/538.896.998.